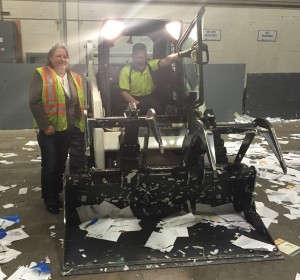 While Iron Mountain might be one of our newest partners in building diverse and inclusive workplaces – you wouldn't really know it when looking at their workplace culture. Nearly one year ago Nikki King, a Plant Manager and Community Relations Lead at Iron Mountain Canada, set out to increase Iron Mountain's involvement in increasing the workforce participation for people with disabilities within their organization. This is how our partnership began. Nikki contacted our team through our website and it wasn't long before CAES staff recognized that Iron Mountain was ready to take action and were full committed to creating change. Nikki had told CAES about her personal experiences in supporting people with barriers and how she recognized that providing that support was often straight forward, and not resource intensive. She indicated that through those experiences the word 'accommodations' was not so scary and that most of the time the accommodations she provided were a simple such as phone call to HR because the individual was not comfortable on the phone or an adjustment to the allotted training time. Through her experience working with CAES Nikki stated that
"The hiring and on-boarding process went perfectly, I wish that it could go like this with all new hires."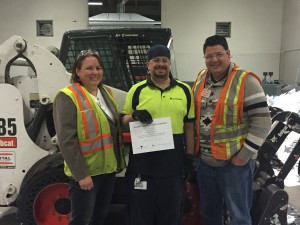 Nikki has also said that "Devon is a wonderful addition to our team and has exceeded our expectations in every way imaginable!" Iron Mountain has embodied the practice of 'business as usual' and has since developed new policies; implementing regular 'Diversity Minutes' into their team meetings. While they had many of the same concerns we often hear from other employers, Nikki has never felt a task too daunting to take on and has stepped up to the challenge. While still managing to uphold their commitment to safety and security, Iron Mountain has paved the path to an inclusive workplace. Utilizing company diversity strategies and policies, executed by exceptional management and supported by employees on every level, this team has showcased to the Calgary Business community what it truly means to be a Diversity Champion.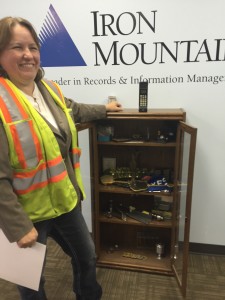 Career Consultant
at
Calgary Alternative Employment Services
I have been a Career Consultant with the CAES team since 2009. Combined with an education in Business Management my knowledge and experience spans across the fields of Diversity Recruitment to working in Employment and Training Centers. I am passionate about collaborating with and developing strong relationships with the business community.

Latest posts by Chance Bellegarde (see all)