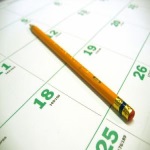 Bow Valley College will be hosting its 4th Annual Community and Volunteer Fair on September 25, 2014 from 11am to 2pm. This event will have over 25 community organizations present and will highlight the many resources and volunteer opportunities that are available in Calgary. This is a great opportunity to network, gather information and make new community contacts.
The Calgary Ability Network (CAN) is another great resource here in Calgary. There are several working groups that are made up of professionals, advocates, and community members who meet monthly to discuss a variety of goals.
"CAN is comprised of six working groups or tables; including transportation, poverty reduction, accessible housing, recreation, employment, and human rights. Each table works within a designed strategic plan to achieve set goals that are driven by the needs of consumers and the front line experiences of persons with disabilities and those who work within the non for profit sector providing services to them."
October is National Disability Employment Awareness Month and each province will be generating awareness in different community activities throughout the month. The Alberta Disability Employment Awareness Facebook Page and Career Edge Blog both highlight events that will be happening within our province and which employers are being recognized for their inclusive hiring practices.  CAES will also be celebrating National Disability Employment Awareness month so stay tuned for more event details soon!