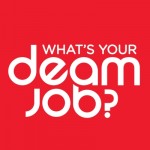 October is Disability Employment Awareness Month – DEAM – and there are a number of great events and opportunities being planned for Calgary, AB.
The city has reason to be proud; we're the little city that grew up hard and fast through boom and bust cycles. We went from less than a half million people in the 80s to over 1.3 million in 2015 – and still somehow maintained a big heart, small town attitude.
It's a do-it-yourself / prove yourself kind of place and for whatever reason, that vibe has lent itself well to including people with disabilities in the local labour market. Calgary employers have been putting their doubts aside and reaping the benefits of inclusive workplaces for about 30 years. The 'Return on Investment' of social spending that helps people off income support programs and onto a company payroll cannot be overstated. It's not just the dollars though, it's a better life and a better community when we're all given the opportunity to make our skills and talents count.
The contributions of employees with disabilities, the leadership of inclusive employers – and the ongoing commitment of this community – all deserve recognition and celebration this October. Visit the Calgary Employment First Network here to learn more about DEAM and the resources and talent available to Calgary Employers seeking diversity.