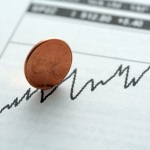 " 'It's a Shame', says NDP of Federal Minimum Wage Rejection. Motion to pay small group of workers $15 an hour defeated 124 to 138 today." – Jeremy J. Nuttall
In this article Nuttall provides the reader with a solid background of the motion presented by the NDP in the House of Commons, which proposed that employees who work in the federally-regulated industries work for a minimum of $15.00 per hour within five years. It was pointed out that this proposed motion would affect 100,000 to 140,000 of the 820,000 workers, or 17% of the total workforce. Further analysis of the article brings up a couple of questions:
Which of the industries would be affected by this motion? This question is posed to uncover which industry sectors are affected. Is it the responsibility of these particular sectors to increase wages internally? Also, how would this increase impact each province (as they are responsible for setting the minimum wage)?
I'm sure other questions would be raised upon further exploration of the issue, as the statistics regarding people falling under the poverty line show an increase. Strategies to create space for dialogue and working collectively are required in order to eliminate poverty across the country. Although the NDP should be commended for putting forth the motion in parliament, it falls short of developing and implementing sustainable strategies to eliminate poverty.