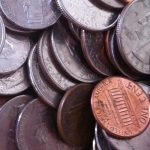 This summer President Obama signed the 'Workforce Innovation and Opportunity Act' a measure which places restrictions around the job placement of adults with disabilities into sheltered workshops or job positions offering less than minimum wage. Several public discussions have ensued regarding this controversial subject and new legislation. When I read the two Disability Scoop Articles "Obama Signs Law Limiting Sheltered Workshop Eligibility" and "Advocates Cracking Down on Sheltered Workshops" I wasn't surprised about the rhetoric surrounding this contentious issue, as this is also an ongoing issue here in Canada. What did surprise me about these articles were the comments posted by people who are interested in this issue. There were comments stating support for the continued existence of sheltered workshops but also several opposing comments by those who thought they should be closed. Some argued that this infrastructure inherently devalues individuals with disabilities and promotes segregation, while others argued they provide a place for individuals to feel valued in a community regardless of the substandard wage issues. Others stated they were completely ethically opposed to sub minimum wages, while some argued for a more strictly monitored minimum wage exemption certificate program.
After reading all of the comments regarding using a minimum wage exemption, I came to the conclusion that paying people less than minimum wage (or sub minimum wage) was sending the wrong message to employers. Is the message we're sending that it's okay to pay someone substandard wages because they are doing work that is of substandard quality? If this were the case, why would any employer want to hire someone with a disability? This rhetoric makes it incredibly difficult to foster open and inclusive workplaces where individuals with barriers are valued equally among their co-workers for their contributions.
One of the basic tenants of Best Practices regarding Supported Employment is to ensure that both the needs of the individual and the employer are met. This means that the employee is working for at least minimum wage (preferably a living wage) and the employer's needs regarding work performance are being met. Ethically we as Job Developers are obligated to find the best match for all parties involved, which means making sure that the employee's skills are being utilized and are best matched to serve that employer's business needs. Utilizing this model leaves little room for an argument supporting sub minimum wages; there is little logic for asking an employer to pay someone a sub minimum wage when the work duties performed are meeting job performance expectations.
This US legislation is expected to roll out over a two year period and one can surmise that significant changes to this system will be an evolving process. In the midst of changing regulations and controversial discussions it is important for us to push forward systems that foster inclusive workplaces, prioritize competitive paid employment for persons with disabilities and a living wage for all workers.