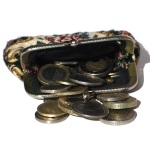 Don't you want be inclusive and Christmas savvy like Santa? Well you can! Have you ever really considered the amount of business and capital a company can make during the Christmas season? Also, the amount of your hard earned money which you may, or may not, spend on buying Christmas gifts for your loved ones. Putting this into consideration you may be enticed to buy gifts from a local business or inclusive employer who not only supports people with disabilities, but are also progressive leaders and inclusive community members in this city. By supporting inclusive businesses you will not only be helping the business strive, you will also show that people with disabilities are supported and respected employees and integral members of the workplace.
Calgary is a diverse and booming city full of spirit and leadership. If you're wondering how to find out if the businesses you support are inclusive employers check out our Business Partners page. We know many businesses and companies who are thriving daily as inclusive employers and workplaces and would love to share. Spread some extra joy this season knowing you contributed to fostering inclusive communities – a gift that will literally keep on giving!
Happy socially conscious shopping!
Erin, CC