At CAES, we know that employment support is not just about finding a job, but being supported to maintain it as well. That is what we are here for, to help our clients become more independent and successful in their employment endeavours. Additionally, Career Consultants work with both individuals and employers in building natural supports, accommodations and partnerships so they can work effectively together to problem solve together! And Donald Mathieu's success story reflects just that!
Donald is currently working at City Coin Vending. City Coin provides full service vending solutions with a wide range of healthy foods, snacks, and hot and cold beverages. At Coin City, Donald takes care of the overall maintenance of the warehouse and ensures that merchandise is managed, whether that is stocking the sales floor, organizing product in the warehouse or properly disposing of expired goods.

Upon becoming employed at Coin City, Donald's career consultant, Pamela, supported him by creating a schedule that would allow him to know when and where he was supposed to do his tasks, she provided him with feedback and direction initially to allow him to effectively manage his time in order to complete each task and gave suggestions on how to complete them more efficiently. Additionally, she made sure he understood and followed all Health and Safety Procedures. After a few weeks of follow up, Donald became more and more comfortable with his job duties and more independent and confident in doing his tasks, which allowed him to be more efficient at work.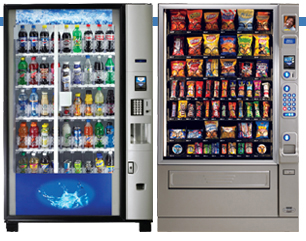 Donald's supervisor at City Coin, Vadim Li, has wonderful things to say about his work: "We would like to thank you for having Donald with us as a truly hard working warehouse team member, who is doing great work and bringing his maximum contribution for our teamwork. He is responsible, active listening, attending to details, doing his job in according to all health and safety, company working standards and procedures".
Donald shares he is very grateful to be working for City Coin "I really enjoy working with people like Grant and Vadim, they are wonderful supervisors, I also really like having lunch with other coworkers, they are always so nice to me, I love coming to work and doing my job well."