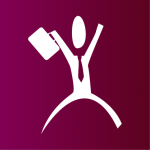 Despite the beautifully warm weather and lure of the mountains, CAES job seekers and staff have been having a uncharacteristically productive August. While the rest of the city is seemingly in vacation mode, we have been running workshops twice per week and can happily report that this summer's job seekers are going to be ready to hit the ground running this autumn.
This summer's workshops series is a collaborative effort on the part of the entire CAES team, with over 44 years of combined experience in career development and human services. Our workshop sessions have been designed to give CAES job seekers the advantage in this competitive job market through in depth career exploration. After participating in our six week workshop series participants come away with a greater understanding of their values and talents, as they pertain to their next career move. Individuals who take career planning seriously, and put in the effort, contribute to lower turnover rates and high employee satisfaction – which enhances the overall workplace culture. When a new employee's personal values align with the values and culture at work great things happen!
We are thoroughly enjoying our time getting to know the newest CAES job seekers and can't wait to introduce them to the Calgary business community. Look forward to updates on our Candidates page this autumn for the next great addition to your organization!