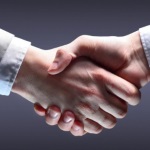 Your staff are crucial to the overall success of your company. Recruiting and retaining great employees is an ongoing battle for employers everywhere. In a time of fast paced development, global markets, and a looming talent shortage, how do you ensure that you have leading edge staff? Several employers have discovered that these times call for more inclusive hiring practices across the board; it's time to focus on attracting and retaining a more diverse workforce. Fostering more inclusive hiring practices is not simply a short term solution to fix an immediate hiring need. Increasing workplace diversity, and recruiting employees with disabilities, has been shown to have several concrete positive effects on business. Individuals with disabilities have developed creative and alternative mechanisms to accomplish a variety of tasks and overcome various barriers. Employees with disabilities "are forced to innovate constantly – a skill that can translate to the creation of new processes, products and services." (Government Services Canada. Rethinking Disability in the Private Sector. 2013). Inclusive workplaces also serve to foster greater creativity among all employees. "Diverse workplaces promote creativity, innovation and better decision making. People with disabilities bring a fresh perspective and innovation to the workplace thus allowing businesses to utilize the strength and competitive advantages of diversity." (Deloitte & Touche LLP. The Road to Inclusion: Integrating people with disabilities into the workplace. July, 2010).
The benefits of inclusive workplaces extend beyond simply boosting workplace innovation. When you employ a demographic of the population that has been previously unfairly underrepresented in the labor pool, you are offering new employees opportunities previously not available to them. This fact is not lost on individuals with disabilities and inclusive businesses will quickly see the outstanding dedication and productivity present in diverse workforces. "Employees with disabilities are often more productive (with 90% of individuals with disabilities rated as performing as well, or better than their non-disabled co-workers) and more dependable (with an 86% rate of better attendance, and a staff retention rate 72% higher than non-disabled employees)." (Statistics Canada, Deloitte & Touche LLP).
While some employers are aware of the business case supporting inclusive hiring practices, there are those that may still feel apprehensive about the potential accommodations needed by new employees with disabilities. It is important to note that "in 57 percent of cases, no workplace accommodation is required for people with disabilities. In the 37 percent of cases reporting a one-time cost to accommodate an employee with a disability, the average amount spent is $500." (Government Services Canada).
The business case for inclusive recruitment and hiring practices is strong and the benefits of diverse workplaces are wide reaching. While it can be daunting to implement new recruitment and retention practices within your organization, CAES is here to support local businesses looking to increase their workplace diversity. Learn more about what diversity can do for your organization today!