Inspired Work, Inspired People
CAES is an outcomes driven employment placement service which provides Pre-screened Candidates, Inclusive Recruitment & Onboarding Support, and Post-placement consulting; at no cost to the employer. CAES is 'on-call' to provide long term support to the employers we serve. Your recruitment and retention success is our number one goal.
Diversity & Inclusion Services
Did you know that 46% of businesses hiring decisions fail in the first year? CAES can help employers significantly improve your recruitment and retention success. CAES provides Inclusive Recruitment & Onboarding Support, Pre-screened Candidates and Post-placement consulting.
Since 1998 CAES has partnered with inclusive employers in Calgary to help fill their personnel and labour needs. Dozens of Calgary businesses rely on CAES each year and we are deeply committed to our business partnerships. CAES works with the Calgary business community to increase their capacity for workplace diversity and inclusion.
CAES is proud to represent 'work-ready' job-seekers to the Calgary business community. Our CAES Candidates are pre-screened and we strive to ensure job-seekers connect with their primary job targets in order to ensure long term success for our Candidates and your business.
Featured Candidate Profile
Charles Forget
Charles is a keen individual looking for part time work as a dishwasher or a stock clerk. Outside of his job search, Charles is an avid fan of the Calgary Flames and the Calgary Stampeders and enjoys catching the games from his home or live at the Saddledome. He is an enthusiastic team player and would be a great addition to any team. For a chance to interview Charles, contact CAES today.
jennifer.fournier@c-a-s-s.org
Featured Business Profile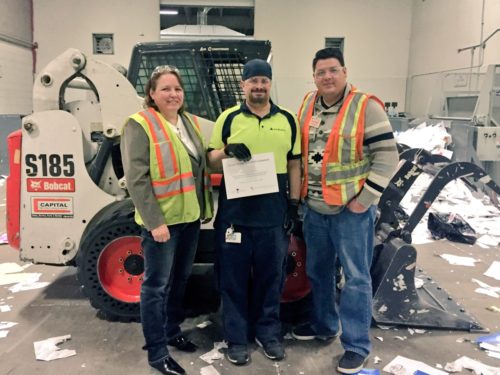 Iron Mountain Secure Shred
"The hiring and on-boarding process went perfectly, I wish that it could go like this with all new hires. (CAES Candidate) Devon is a wonderful addition to our team and has exceeded our expectations in every way imaginable!" - Nikki King, Plant Manager
How Can Diversity help your organization?