Inspired Work, Inspired People
CAES is an outcomes driven employment placement service which provides Pre-screened Candidates, Inclusive Recruitment & Onboarding Support, and Post-placement consulting; at no cost to the employer. CAES is 'on-call' to provide long term support to the employers we serve. Your recruitment and retention success is our number one goal.
Diversity & Inclusion Services
Did you know that 46% of businesses hiring decisions fail in the first year? CAES can help employers significantly improve your recruitment and retention success. CAES provides Inclusive Recruitment & Onboarding Support, Pre-screened Candidates and Post-placement consulting.
Since 1998 CAES has partnered with inclusive employers in Calgary to help fill their personnel and labour needs. Dozens of Calgary businesses rely on CAES each year and we are deeply committed to our business partnerships. CAES works with the Calgary business community to increase their workplace diversity and our number one goal is your long term success!
CAES is proud to represent 'work-ready' job-seekers to the Calgary business community. Our CAES Candidates are pre-screened and we strive to ensure job-seekers connect with their primary job targets in order to ensure long term success for our Candidates and your business.
Featured Candidate Profile
Mischa Reader-Fossen
Mischa's experience and education in the area of daycare makes her an ideal candidate for an organization that is looking for qualified skilled staff.  Mischa enjoys working within a team environment, however is able to work independently.  If you are interested in learning more about Mischa contact us today to arrange an interview.
jennifer.fournier@c-a-s-s.org
Featured Business Profile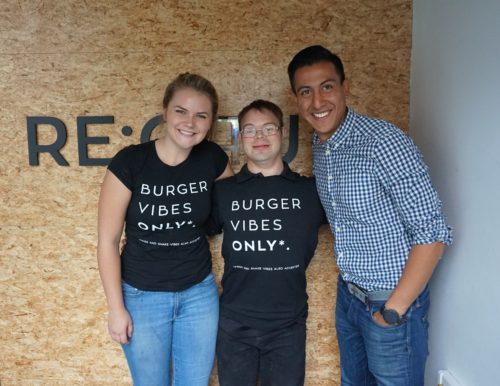 Re:Grub Burger Bar
Jose Azares, owner of Re:Grub, is a dedicated inclusive employer who is championing workplace diversity not only through his direct hiring practices, but also through his creation of initiatives such as the "Made 21" hiring initiative.  CAES Candidate Alex is a dedicated and enthusiastic Re:Grub team member and we look forward to watching this local business continue to thrive.
How Can Diversity help your organization?