Inspired Work, Inspired People
CAES is an outcomes driven employment placement service which provides Pre-screened Candidates, Inclusive Recruitment & Onboarding Support, and Post-placement consulting; at no cost to the employer. CAES is 'on-call' to provide long term support to the employers we serve. Your recruitment and retention success is our number one goal.
Diversity & Inclusion Services
Did you know that 46% of businesses hiring decisions fail in the first year? CAES can help employers significantly improve your recruitment and retention success. CAES provides Inclusive Recruitment & Onboarding Support, Pre-screened Candidates and Post-placement consulting.
Since 1998 CAES has partnered with inclusive employers in Calgary to help fill their personnel and labour needs. Dozens of Calgary businesses rely on CAES each year and we are deeply committed to our business partnerships. CAES works with the Calgary business community to increase their capacity for workplace diversity and inclusion.
CAES is proud to represent 'work-ready' job-seekers to the Calgary business community. Our CAES Candidates are pre-screened and we strive to ensure job-seekers connect with their primary job targets in order to ensure long term success for our Candidates and your business.
Featured Candidate Profile
Kim Fraser
Kim is currently seeking a part-time clerk and stocking position within the supermarket and retail industry. Through her experience in retail as a merchandiser and stock clerk, Kim was also able to cultivate customer service skills that make her an adaptable team member to any work environment. For a chance to connect with Kim, please feel free to contact her at (403) 808-0815.
bernadette.lumugdang@c-a-s-s.org
Featured Business Profile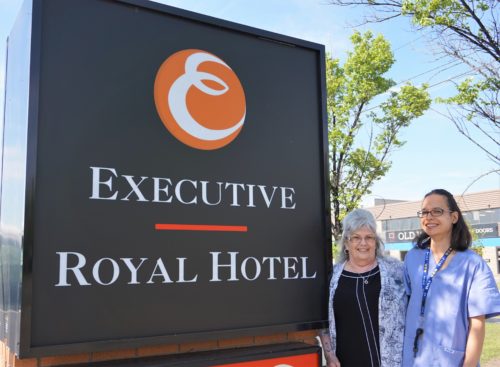 Executive Royal Hotel
It's Awesome! I have never had a problem working with CAES! If I ever have any issues, I can call CAES staff and they can help me address it! - Linda Merkley, Manager
How can diversity help your organization?